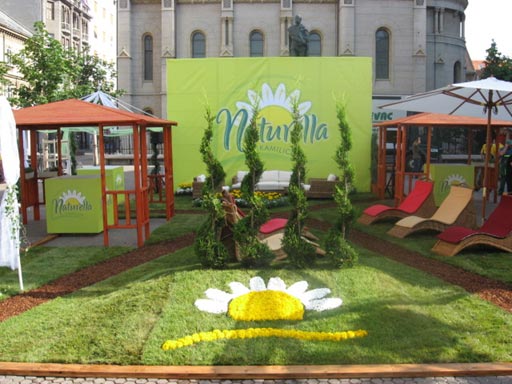 Permanent, temporary and occasional decorations of interiors with houseplants, as well as the arrangement of balconies and terraces, is a basic activity of the business unit Decoration.
Our employees also provide the service of houseplant and smaller family garden maintenance, which includes continuous professional care.
The choice of flower decorations is based on professional consideration of the conditions of space which is being decorated. Plants meeting biological and aesthetic criteria are chosen for the decoration, at the same time acknowledging customers' wishes.
All of this is supported by long experience in arranging private spaces, banks, public institutions, as well as in temporary decorations of various fairs, cultural, sports and religious events.

Services:
Type of decoration – permanent or temporary (as agreed)
Maintenance dynamics – on a monthly, quarterly or semi-annual basis (as agreed)
Contact
Natalija Vidučić, dipl.ing.
M: +385 98 317 543
Martin Veža, dipl.ing.
M: +385 98 2179 564
T: +385 1 6598 881 (882)
ZAGREB HOLDING d.o.o.
ZRINJEVAC Subsidiary
Plant production
Remetinecka cesta 15
10020 Zagreb